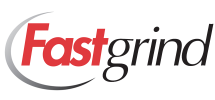 Le système de surfaçage de lentille modifié tout-en-un
Celebrating Over 25 Years of FastGrind Technology
Frequently Asked Questions
Getting Started with FastGrind
We supply finished single vision and multi-focal lenses. On top of our already low price for FSV, we have found that our customers also benefit from bundling FastGrind lens orders with finished single vision orders to cut down on shipping costs. Additionally, Super Optical supplies small lab equipment that makes the workload more manageable in the office such as pupilometers, lensometers, hand edgers, automatic drills, tint units and dyes, etc.
The company was founded and still has its headquarters and manufacturing facility in Cincinnati, Ohio USA. The machines are built in-house by trained technicians and lens orders are shipped from Cincinnati as well.
After thorough testing by the U.S. Military, they are now utilizing the FastGrind technology all over the world. We will be happy to provide references.