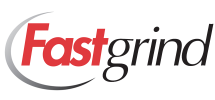 The All-In-One Modified Lens Surfacing System
Celebrating 30 Years of FastGrind Technology
The FastGrind revolutionizes how opticians dispense by using all-in-one modified lens surfacing to produce digital lenses & HD progressives. FastGrind uses only tap water to generate, fine, and polish a pair of lenses in just 12 minutes. With one of the widest ranges of lens availability and a compact design that only requires approximately 5 square feet of space; FastGrind is the obvious addition to any optical practice looking to grow profits.
Produce digital quality lenses

Increase profits and reduce lab bill by over 50%

A complete pair of glasses in as little as 15 minutes

Remote Installations worldwide

Same day shipment on most lens orders

Exceed customer expectations by offering same-day service

Easy to install and operate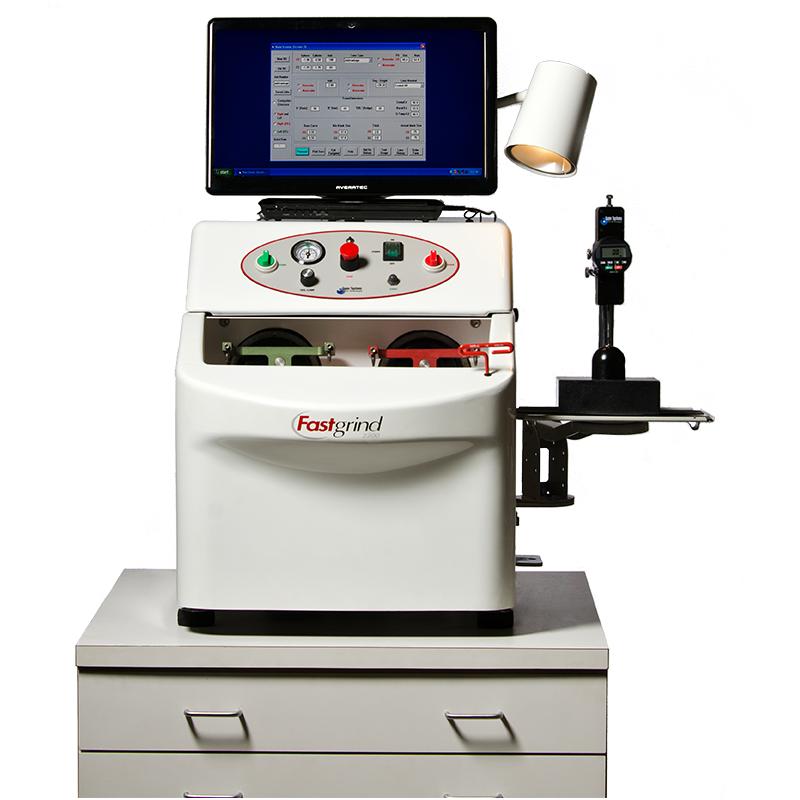 "There's no denying [in-office surfacing] is much more profitable!
By not taking insurance and being able to compete with Walmart and Eyemart
prices, I'm still hitting between 70% to 75% profit on materials."
-Joshua Hackney, Optical Express of Abilene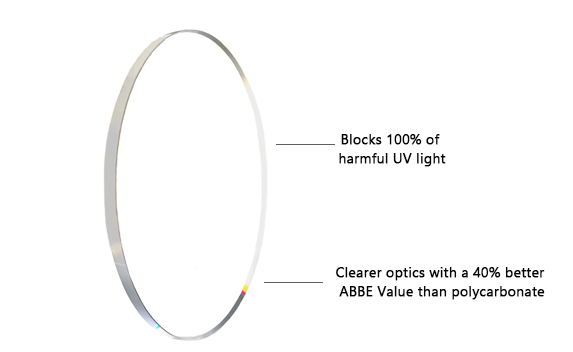 Lenses are preblocked by our team in Cincinnati, OH which is part of what enables a quick and easy surfacing experience within a compact machine.
Our VisionAir 1.56 lens material accomodates a wider prescription range without the concern for bulky lenses or limited frame options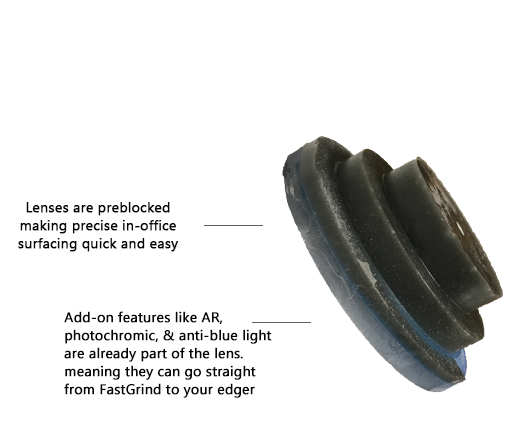 Through the power of FastGrind, you can produce specialty single vision and multifocal lenses including bifocal and digitally enhanced progressive lenses.
Our premium progressive offers unparalleled vision in all three major areas; distance, intermediate, and reading. The digital design provides the clearest distance vision without peripheral distortion that comes with most conventional progressive lenses. 

Our exclusive Clarity anti-reflective coating features a premium hydrophobic coating which removes most reflections from the front surface of lenses, improves night vision, and is exceptionally durable and scratch resistant.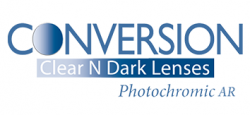 Conversion offers a fast and seamless shift between tinted and clear making it the market leader in photochromatic.

Our blue light blocking lenses have the blue light technology built into the lens which blocks 5x more blue light than competitors who use a coating.

Our polarized mirror lens comes in 3 colors and is the perfect addition to your lens offerings on it's own or to increase 2nd pair sales.
"I want every customer to walk out of my shop with great vision in a comfortable lens. They trust us to recommend the best options and VisionAir provides them with the quality and speed they deserve in a price point they can afford. […] Many of my clients are rural farmers and they are very hard on their lenses. I had tried other AR coatings and they never held up, but after trying FastGrind's ClARity AR, I recommend it to nearly everyone because its proven to hold up in nearly every environment."
-Dr. Marco Robles, Opticlinica Robles, Honduras
Ready to take the next step towards in-office surfacing?
Fill out the form below if you'd like more information on how FastGrind will revolutionize your practice. You can also watch our real-time FastGrind demo to see how simple it is to surface custom lenses in under 10 minutes.